Tulum the place that our ancestors chose to build one of the most beautiful ruins of the Mayan legacy.
Tulum is magic and you can find it when diving its cenotes of crystalline water, when seeing its freshwater springs, when exploring its majestic wall of corals, or its jungle, refuge of an enormous diversity of animals and plants.
Packed with cultural and natural activities, Tulum will not allow you to get bored and you will have many other things to discover on your next vacation.
Snorkeling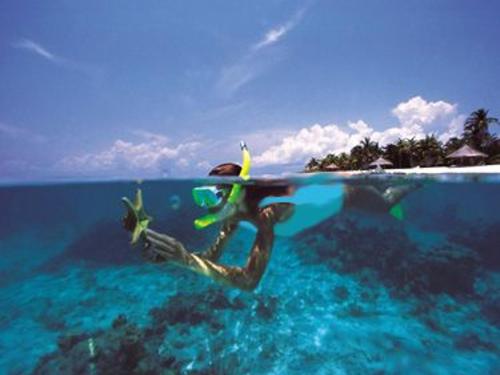 Snorkeling in the wonderful Great Reef of the Riviera Maya or in the caves and cenotes of Yucatan is something that has to be lived at least once in a lifetime ...
Discover the attractions that Tulum offers.
Diving
The Riviera Maya is a paradise for diving. Tulum is the perfect destination for divers of all levels and experience. Dive along the largest coral reef in the western hemisphere. All types of diving are advised to carry the patent with them.
Diving in Cenote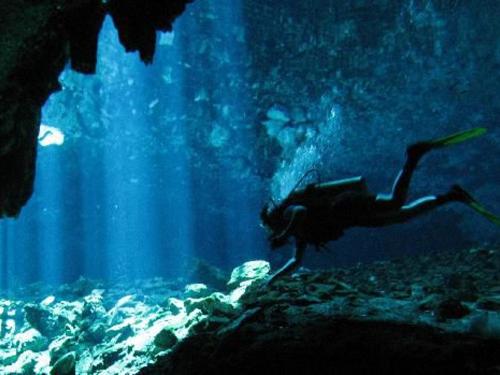 There is no area in the world with as many underwater caves as the Riviera Maya and the Yucatan Peninsula. Tulum is the perfect place for your vacation and for memorable cave diving experiences.
Reef Diving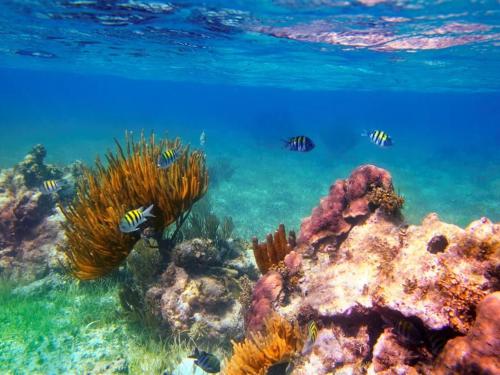 With spectacular coral formations and tropical sponges, the Great Mayan Reef is a natural refuge for sea turtles, dolphins, sea horses, and a multitude of other sea creatures. Find out.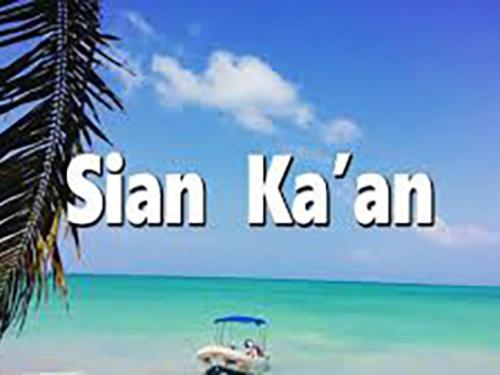 Biosfera de Sian Ka'an
A unos 15 km al sur de HOTEL CALALUNA TULUM comienza la reserva de la biosfera de Sian Ka'an, es una hermosa reserva natural rica en fauna marina y aves de todo tipo, gracias a su constitución.
A lo largo de la carretera durante unos 50 km, se encuentra en medio de un espectáculo natural único en el mundo por un lado y la laguna por otro lado el Mar Caribe. Llegando a Punta Allen puede hacer el recorrido en la hermosa laguna donde se pueden ver animales de diversas especies como delfines, tortugas marinas y millones de aves diferentes. Se convirtió en un parque nacional en 1986 y es Patrimonio de la Humanidad por la UNESCO desde 1987.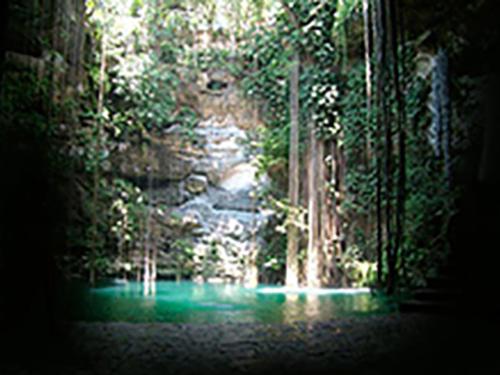 Cenotes
Gran maravilla de la naturaleza, los pedazos de tierra se hunderon hace millones de años, dicen que a causa de un meteorito, crean piscinas de agua dulce y claras como el Caribe, donde se puede tomar un refrescante baño o bucear en cuevas subterráneas. La península de Yucatán es rica en cenotes, visitarlos todos es imposible, pero la elección es suya.