The Riviera Maya has much more than just beaches and sun. Enjoy all the richness and beauty that Mother Nature has distributed throughout the Riviera Maya.
Swimming with dolphins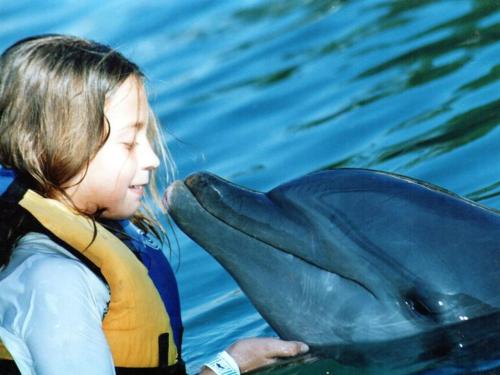 Various locations throughout the Riviera Maya have been carefully designed, in addition to being in the care of professionals to offer you the unique opportunity to swim with dolphins!
Sea Turtle Protection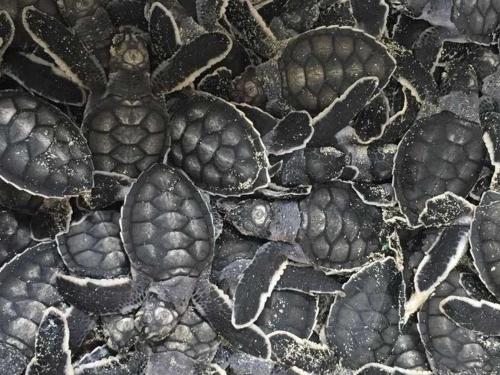 Few places in the world allow you to "live" this unique experience, on our beach , you will witness the birth of the turtles and can help you start a new life at sea! Do not miss this unique and exciting opportunity ....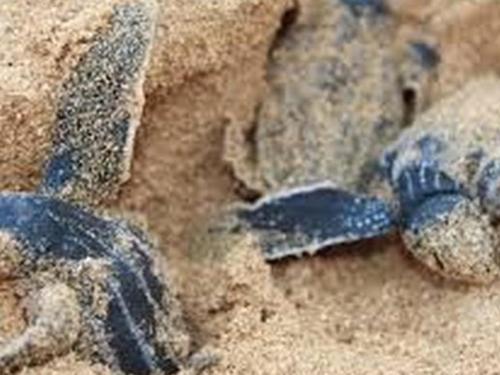 They prefer serene places, with poor lighting and like the warmth of white sand found in certain areas of the Mayan Rivera. We have different places along the Mayan Rivera that have been officially declared Marine Turtle Sanctuaries, such as Tulum, Xcacel and Xcacelito. It is possible, in the period of the birth of the eggs that he goes from September to the end of October, to organize a trip to help the little turtle just taken to enter water, it is in fact a unique sensation, gives a name , a kiss and good fortune is predicted, of which she will have much need since only 1 turtle in 1000 survives
Natural Park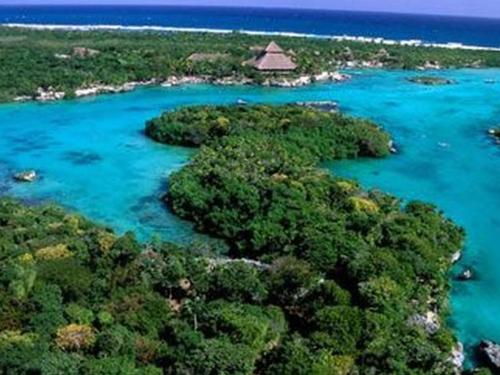 Xcaret is a great natural park on the coast, with many attractions: you can snorkel in the underground river, visit the aquarium, swim with dolphins, enjoy the butterfly show, meet a Mayan villa, walk along the beach and much more. Then, live Xcaret at night. A Mayan ceremonial dance in the light of the fire, an amphitheater serves as a stage for regional dances and music around Mexico.
Xel-Ha, explore a natural wonder. The waters of Xel-Ha are made from a combination of salt water from the ocean and fresh water from the underground rivers. This combination serves as a habitat for a wide variety of fish, birds and other types of wildlife. You can enjoy snorkeling, floating, biking or just walking along this beautiful place.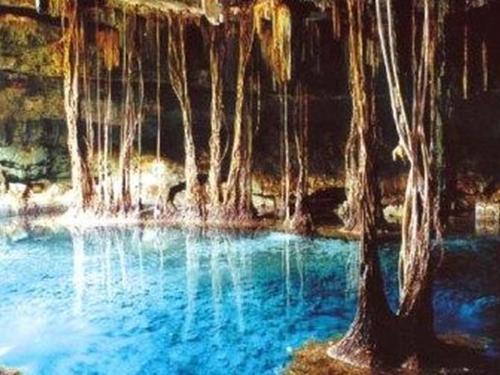 Aktun Chen, you will not want to miss this cave. A hike through Aktun Chen is the closest you can be to dive in a cave. It is an excellent example of the size of the caves in the area. The variety and quantity of stalactites are impressive. The park has an area of 400 hectares (988 acres) of virgin subtropical forest and exotic wildlife.